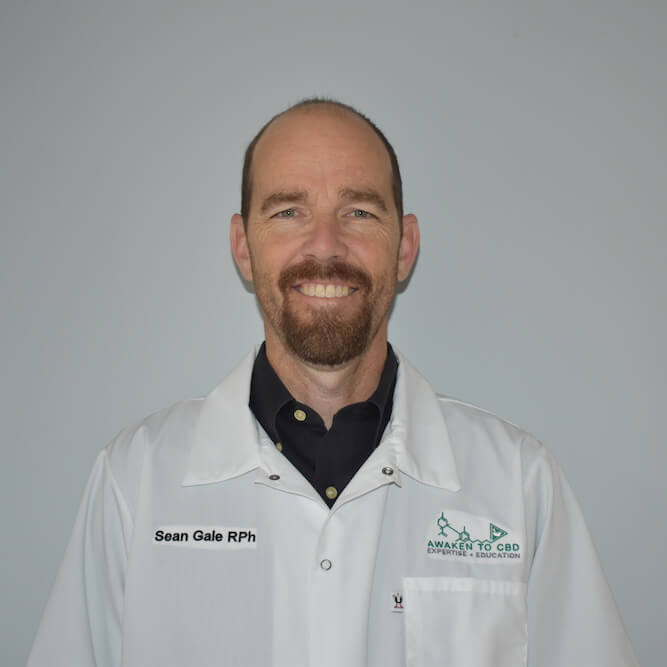 The journey to CBD expertise has taken Steve and Sean on a journey that started over 2 years ago. They decided to band together their experiences, Steve on the business side with his MBA background, and Sean with his pharmaceutical expertise, to find opportunities where they could help improve the quality of life in other people. They both have an extensive background in the medical field and even worked for the same company for a handful of years.
They formed an LLC "F and G Consulting" to focus on the healthcare industry itself. This vision quickly began to include CBD as Sean began to sell and research this amazing supplement. It became clear that the best place to start helping people was right at home in Sean's own pharmacy. As he began to see the amazing benefits of CBD, he was equally appalled at the lack of clinically based, conservative medical information about the industry. It was hard to know where to turn, who to trust, and how to discern fact from fiction.
So, Steve and Sean set out on a different course in the ocean of CBD. They determined to provide information and expertise as the primary bulwark against the rising tide of disinformation. The opportunity in CBD isn't to produce or sell the product, (there are literally thousands of growers and sellers), but the main focus should be on educating people and providing a healthy framework for everyone to get the most out of this supplement.
The FDA has yet to offer any regulation on this industry. Expertise is desperately needed to not only get people healthy but to keep them from harm as well. Under these auspices was born "Awaken to CBD". Their goal is to supply you with the resources to become an industry expert yourself. They believe that with the right product, taken in the correct manner, that CBD has the potential to do wonderful things.
Steve and Sean's greatest desire to help make a positive difference in the quality of health in all their customers. Take advantage of their 40 years of healthcare experience and trust in one of America's most trusted professionals to lead the way.